OLE! Back in Business
June 9, 2021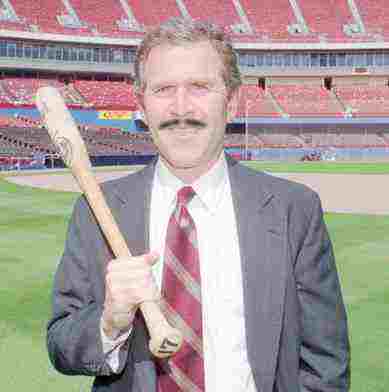 My fellow Covidians,

The State of the Union is strong. Nurses and doctors are putting people in our vaccines. Masks are coming off people's faces like one of those body snatcher movies, and the next Attorney General of the great state of Texas is going to be my nephew...my nephew Jose's best friend, George P. Bush. The State of the Rangers is... there's a new Walker Texas Ranger tv show. Anyone see it? I'm waiting for them to put it up on Telemundo, which is where I watch all my shows, because we speak Espanish in Mexico.

Ah shucks. Lance Lynn is lighting it up so hot with Stone Cold Steve Stone's team that Chicago looks like Baghdad. We traded Elvis, a fine American and a strong supporter of Richard Nixon, for Khris Davis, and in a rare occurment, my first guess on how to spell his name was actually right. See, I make mistakes with people's names because, as a real Mexican, English is my number two language, but our strategery didn't work out because Davis just got DFA'd.

Kyle Gibson is having himself a good year. He's got a 2.06 ERA, but he walks a lot of folks. You might not notice his walks, because our other pitchers also walk a lot of folks. Isiah Falefal isn't doing too bad, but there's something about him I don't trust. Something about him says "Al Qaeda" to me and I'm not sure why, but if we don't protect our country from terrorists at all costs, the terrorists win, so I invite all Sammy Sosa Playset readers to write to General Manger Chris Young and tell him that Isiah al-Falefal must be brought to justice.